Get to Know Us at Ryan Nissan
Open Today!
Sales:
9am-5pm
|
Call us at: 701-658-2662
---
Here at Ryan Nissan, we believe that you should know the people you do business with––and when making a major purchase like your next vehicle, this is even more important. All of us at Ryan Nissan live, work, and play here in Minot and the surrounding area, which means we understand what you need and what you are looking for in a vehicle. You might not think that makes a tremendous difference when shopping for a car, but it does. Having someone by your side who really understands your needs and knows the challenges you face on the road each day makes it much easier to find the perfect car, truck, or SUV.
The Ryan Story
At Ryan Nissan, our automotive heritage can be traced back to when James Ryan got his start in the auto industry. Ryan began his career in 1945 at Chevrolet Motor Division and spent the next 12 years learning the ins and outs of the industry. In 1957, Ryan decided to work with another automotive legend here in North Dakota: Leonard Rydell. Ryan joined the team at Rydell Chevrolet in Grand Forks and started his career there as the General Sales Manager.
Ryan eventually worked his way up to General Manager and remained a part of the Rydell team for nearly 17 years until, in 1973, he and his wife moved to Minot, where he took over Auran Chevrolet, renaming it Jim Ryan Chevrolet. The dealership thrived thanks to Ryan's leadership and his commitment to delivering unbeatable customer service. Ryan believed that running a dealership was about more than simply providing cars for people; it was about serving people with honesty and integrity every single day.
In 1986, Ryan was a regional finalist for Time Magazine's National Dealer of the Year, and he continued to lead the way at his dealership for many more years. After 27 years of dedicated work at Jim Ryan Chevrolet, Ryan retired and left the operations of his business and his legacy to one of his daughters: Kathleen Gaddie. Since that time, the Ryan Family Dealerships have thrived and continued to grow, with additional locations including Ryan Honda and Ryan Cadillac of Minot. In 2015, Kathleen and Mike Gaddie decided to take over a previous Nissan location, and Ryan Nissan was established.
Although much has changed over the years, our commitment to unsurpassed customer service remains as strong as ever. Kathleen Gaddie has proved herself the heir to her father's legacy as she was named a national finalist for Time Magazine's Dealer of the Year award in 2010.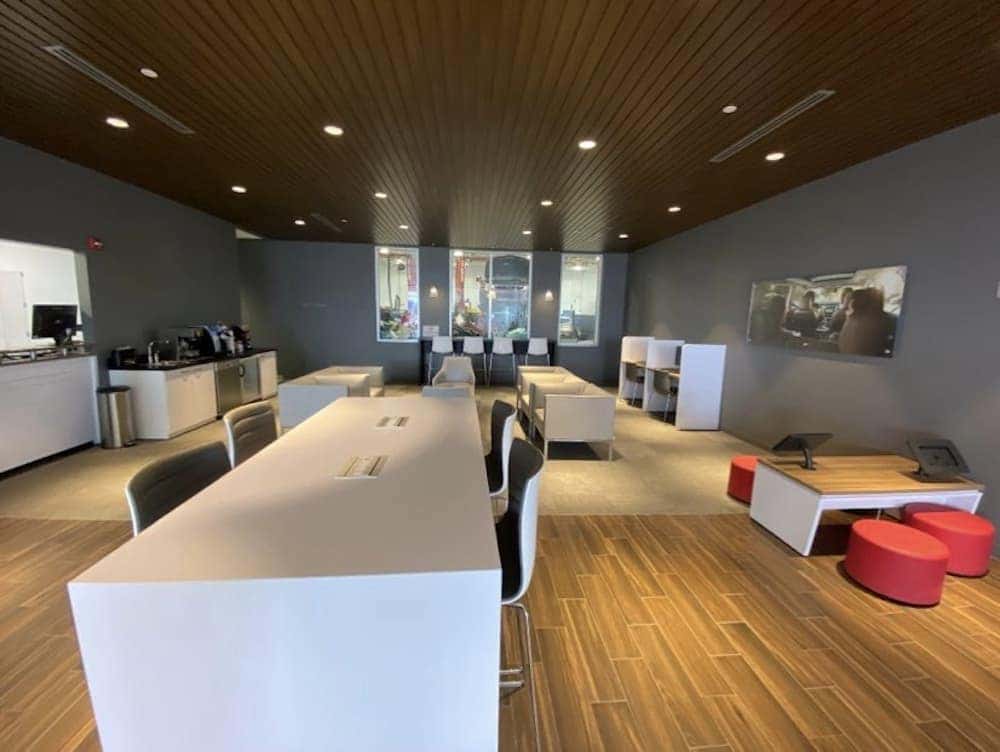 More Than a Dealership
However, we do much more here than just sell vehicles. We strive to be a part of the community through programs such as our Jean Day Fund/Collection where employees donate to local causes of their choosing by simply wearing jeans to work on Fridays and bringing in an item or $5 for the fund. Some places we have been able to donate include two local food pantries, the Souris Valley United Way's Community Shower who provide necessities for pregnant mothers and newborns, and the Souris Valley Animal Shelter.
We also run an Angel Tree program, but it's a little bit different than what you might expect. We want to make sure everyone feels joy at Christmas, so our program collects donations that are delivered to people in the area who are homebound and part of the Meals on Wheels program. We work with the Minot Commision on Aging and were able to give to around 200 people in 2021. We also get help wrapping these gifts from the Prairie Tumbleweeds 4H Club, so they're ready to be delivered before Christmas. These are just a few of the ways we try to go above and beyond just selling cars and services.
Ryan Nissan Is Here for You
Ever since Jim Ryan Chevrolet first opened in 1973, our dedication to delivering customer service that surpasses all of our competition has remained central to our philosophy. We believe that customer service is simple: treat people the way you would want to be treated if you were in their shoes. The customers who come to us are our friends and neighbors here in Minot and the surrounding area, so we give you the kind of help and attentive service that we would offer any of our friends and family.
No matter what you are looking for in your next vehicle, you deserve to shop with people who are dedicated to ensuring you find everything you need. Ryan Family Dealerships have been helping customers find terrific vehicles for generations, and we plan on continuing this fine tradition of service for many more years to come. When you shop with people who really understand what you need and what you face in your daily drive, it becomes a lot easier to find a vehicle you will love and drive away completely happy. Come visit us at Ryan Nissan today to experience our commitment to customer service for yourself, and we will show you the difference that shopping with the right people can make.