The Best Used Nissan Model to Buy in Every Category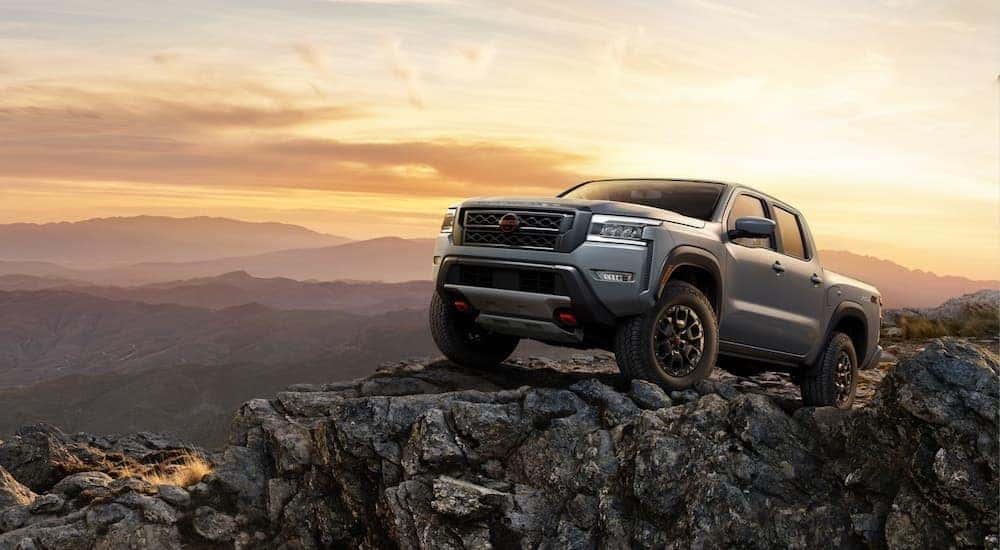 Nissan has a pretty intriguing history. From its brief stint in the aerospace industry, helping to launch Japan's first satellite, to its famous Patrol model breaking Guinness World Records as the fastest car to climb a 100-meter sand dune, Nissan deserves some bragging rights. Perhaps what's most interesting about the brand is the lineup of vehicles it has showcased throughout its 100+ years in the industry, and if you're searching for a used Nissan, you've come to the right place. Here at Ryan Nissan, we're the Minot area's leading used Nissan dealership, offering a selection of vehicles in all shapes and sizes to appeal to today's busy travelers. When you need to know that your vehicle is a step above the rest, Nissan won't let you down, and by choosing one of the following favorites, you'll enhance the feel of the drive, whether it takes you down the street or all across North Dakota.
Best Used Commuter Sedan: Nissan Sentra
The Nissan Sentra isn't just stunning inside and out; it's also extremely smooth on the road and packed with the latest tech features, especially in more recent models. Its cabin is cozy and spacious, with multiple trim levels, allowing you to create the experience you desire in your everyday ride. As the best-selling compact option from Nissan, a used Nissan Sentra is perfect for commuters traveling to and from Minot every day, showcasing outstanding efficiency and a cabin space that allows you to sit back and enjoy the ride. It's affordable, easy to handle, and roomy, which makes it perfect for many drivers everywhere. Choosing newer used models will allow you to enjoy Zero Gravity seating, smartphone integration, and plenty of modern style elements inside and out.
Best Used Family Sedan: Nissan Altima
There's just something about the Altima that keeps drivers coming back for more. Maybe it's the utterly unique VC-Turbo engine in its recent models, or maybe it's the superior safety features found inside. It could be the available all-wheel drive capabilities for taking on winters in Minot or the fuel efficiency that's above and beyond the rest. The Altima is, hands down, one of the best midsize cars on the market, and if you want a vehicle that can quite literally offer everything you've ever wanted in a family car, this model is it. Newer model years will allow you to take advantage of some of the best tech in the industry, including an advanced collection of safety features found in the Nissan Safety Shield 360 suite. It'll be abundantly obvious that a high level of reliability radiates throughout the used Nissan Altima, no matter which year you choose.

Best Used Small SUV: Nissan Rogue
If you're in the market for an SUV, but you're not in need of something ultra-cumbersome, a used Nissan Rogue is the perfect introduction to the SUV family. The Rogue sports show-stopping style and choosing a model from 2021 or later will allow you to enjoy its latest redesign for much less than if you were to buy new. Its quiet, peaceful interior space creates the ideal backdrop for any type of journey, and with cutting-edge all-wheel drive capabilities available, traveling in harsh North Dakota winters is made much easier in this Nissan favorite. The wide and tall cargo hold, found in newer models, makes it easy to accommodate all of your travel gear while upscale appointments, like semi-aniline leather, intricately stitched accents, and more adorn the higher level trims. The Rogue has undergone an evolution throughout the years, including more designer details and even a hybrid powertrain available, but one thing has remained the same––it's still a stunner from every angle.
Best Used Medium SUV: Nissan Murano
When you're looking for a bit more space, the Nissan Murano is a nice step up from the Rogue, offering dazzling designer style, a cozy interior cabin, and a fuel-efficient powertrain. Opting for more recent models will allow you to enjoy favorable acceleration, thanks to its standard V6 engine, and with the various trim levels you're able to choose from, there's a used Murano for every budget. What really sparks excitement with this model is its upscale design, offering drivers the chance to experience soft-touch leather appointments, dark wood trim, and more lavish elements, especially when you opt for newer models, like those from 2015 and later. For drivers who prioritize design, a used Nissan Murano won't disappoint, with its captivating presence and inspiring driving dynamics, making for a ride that's stylish, comfortable, and safe.
Best Used Large SUV: Nissan Pathfinder
From families to adventurers, three-row SUVs come in handy, offering loads of space and impressive capabilities, making them extremely popular among North Dakota drivers. A used Nissan Pathfinder is among one of the best value options on the road, showcasing exceptional towing abilities and copious amounts of cargo space, perfect for those who need to tackle more during their travels. This full-size model isn't just strong and rugged; it's pleasantly fuel-efficient and offers three rows of seating to accommodate all your passengers. Ample acceleration delivers an energetic drive, while a 9-speed automatic transmission in recent models allows it to deliver a smooth and controlled ride, even when the terrain gets a bit rough; another reason why this model appeals to so many drivers.
Best Used Truck: Nissan Frontier
The Frontier, Titan, and Titan XD models are the options that reside in Nissan's used truck inventory, and when it comes to our top pick, we have to go with the Frontier. It's not only more fuel-efficient than the massive Titan, but it's also easier to maneuver and powerful, making it the go-to option for many construction workers, off-roaders, and everyday truck enthusiasts. Various cab styles, trim levels, and bed sizes help make this midsize truck the perfect travel companion for virtually any driver. Plus, with its work-oriented attitude and smooth operating powertrain, any journey inside a used Nissan Frontier is bound to be comfortable and capable.
Best Used Sports Car: Nissan 370Z
When performance is on your mind, you can't go wrong with a sports car, and Nissan is no stranger to exhilaration. Although this particular model was discontinued in 2021, the 370Z is still one of the most recognizable sports cars on the road and highly sought after as well. It's fast, sleek, and ready to thrill, and when it's time for an invigorating travel experience along the highways of North Dakota, there's nothing quite like the 370Z. You'll be able to find a lot more modern elements inside of this speedy roadster, along with a standard V6 engine pumping out up to 350 horsepower. For those who are ready to harness maximum thrill and excitement, owning a sports car may have always been on your mind, and when you choose to buy used, you'll be able to bring one of these ultra-fast cars into your life for a much more reasonable price.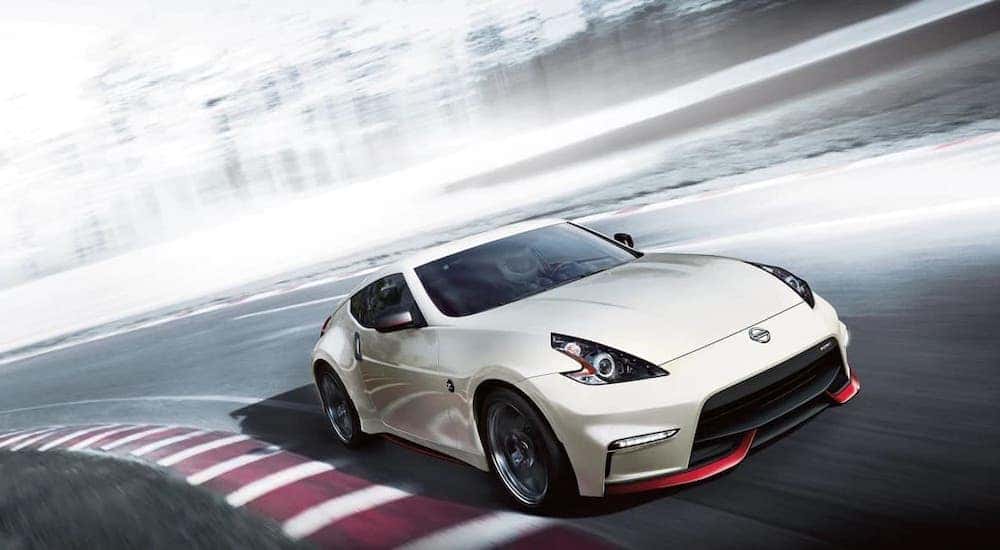 Shopping for a Used Nissan
With all of the options you have in the celebrated Nissan lineup, you'll be able to find exactly what you're looking for, especially when you choose to buy used. Your selection is expanded to include many more models and model years, as well as features, body styles, packages, and more that may have been out of budget when shopping from brand-new models. Here at Ryan Nissan, we know how important it is to find the vehicle that will make a positive impact on your travels, offering you the fuel efficiency, style, safety, and performance that you need. Whether you're searching for your next family traveler or an adrenaline-induced sports car, there's something for everyone in the Nissan arsenal.