How to Replace a Brake Light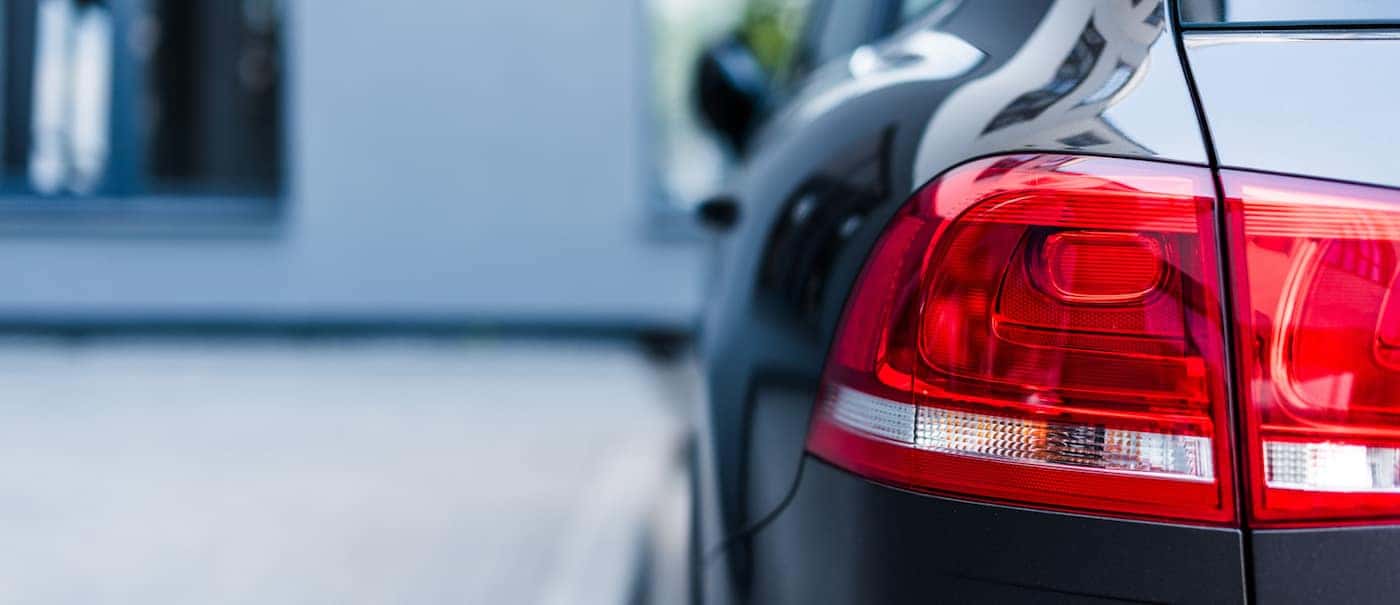 Bulbs don't last forever. That includes brake lights. They will need to be replaced eventually. In the case of brake lights, though, you will want to replace them as soon as they go out. The service staff at Ryan Nissan of Minot wants you to be safe on our Bismarck roads. So we've put together the handy guide below on how to replace a brake light.
How to Replace a Brake Light in Eight Easy Steps
Buy the correct replacement bulb. Your owner's manual should tell you which is the correct bulb for your brake light. But what if you don't have your owner's manual? Every auto parts store has a book hanging in the lighting aisle which will tell you which bulbs are right for your vehicle.
Determine which bulb is burnt out. Your taillight housing will contain both the signal light and the brake light. Have someone step on the brake while you observe the brake light. This will tell you which bulb is the brake light.
Determine if you have access to the bulb from your trunk or hatchback. The brake light bulbs in some cars can be accessed directly from the trunk. If that's the case in your car, skip the next step. In most newer vehicles, however, you will need to remove the taillight lens or housing.
Remove the taillight lens or housing. The screws needed to remove the taillight lens are usually accessible from the trunk or hatchback. You may need to remove some cosmetic covering or pull back some carpeting to get to it.
Remove the burnt bulb. In most cases, you can simply twist the bulb socket slightly counterclockwise to remove.
Install the new bulb. Apply a pea-sized drop of dielectric grease to the bulb, then insert into the socket.
Re-attach the tail light housing.
Test your brake light.
Ryan Nissan Can Help with Your Brake Light Replacement
Our experts will be glad to handle your brake light replacement for you. Folks from Williston to New Town and beyond come to us when they need their vehicle serviced, because they know they can trust us to get the job done right, the first time. Besides, we make it easy for you to get your car serviced. You can even schedule an appointment online.
Browse Our Site for More Handy Tips
We hope you found this guide on how to replace a brake light to be helpful. If, so you may enjoy our other tips, like "How Often Should You Change Your Oil?" or "What Causes a Car to Overheat?". Of course, if you have any questions, feel free to contact us!
More From Ryan Nissan
Selling your car can be a hassle if you aren't familiar with the process, and searching Google for "how to sell my car" can produce a lot of conflicting results. Fortunately, the team here at Ryan Nissan has plenty of experience helping North Dakota drivers sell their cars the right way. You have a lot…

If you're interested in a new SUV, then Nissan has a plethora of options available for every type of driver. From sporty subcompact models to large luxurious 8-seaters, Nissan SUVs run the gamut when it comes to size, style, and budget, so there's something for everyone. If all of those choices seem overwhelming, don't panic….

Ever wondered why owning a car is so darned expensive? Part of it has to do with the cost of gas, which seems to keep rising year after year. Sure, you can opt for an electric vehicle, but many buyers aren't ready to make the switch from gas power. If that sounds like you, consider…