Does the Nissan Rogue Offer AWD?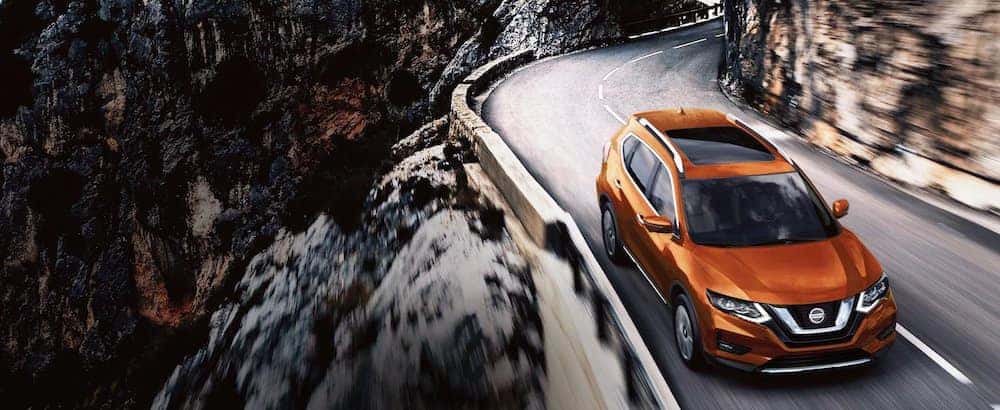 All-wheel drive is one of those features that Minot drivers demand due to its increased traction and handling over rough roads and low-traction weather-induced conditions. So it's natural you'd be wondering if the Rogue provides an AWD version. Luckily for you, the answer is a resounding "yes"! The new Nissan Rogue offers all-wheel drive at every trim level! More specifically, it offers Nissan Intelligent AWD that monitors road conditions with sensors and adjusts traction as needed. Find out more about the Nissan Rogue AWD to keep you safer on Bismarck roads.
How Nissan Intelligent AWD Works
The Nissan Rogue Intelligent AWD system is a drivetrain that is proactive rather than reactive. While traditional AWD systems send power to all four wheels, the Nissan Intelligent AWD system in the new Rogue distributes power as needed to maximize traction. During times extra power isn't needed, it isn't used, saving fuel and increasing efficiency. The Rogue starts off in AWD to increase grip until it gets up to the required speed. Next, the Rogue conserves power by redirecting torque to the front wheels. If the Rogue encounters slippery conditions on Williston roads, then the Intelligent AWD system kicks in to redistribute power to any wheels that need better control.
Nissan Rogue AWD Configurations
The Nissan Rogue offers Intelligent AWD throughout the lineup with models including:
Rogue SV AWD Hybrid
Rogue SL Hybrid AWD
Nissan Rogue AWD Lock Button
Why choose the Nissan Rogue over other AWD SUVs? The Nissan Rogue AWD Lock is one reason. The Nissan Rogue AWD Lock is essentially a low-speed regulator button that has the capability of locking all four wheels for increased traction in snowy conditions or during off-roading. How does it work? By splitting power between the front and rear wheels for increased control, regardless of the conditions.
AWD Error on Nissan Rogue
We don't want you to be surprised if the AWD error light comes on in your Nissan Rogue. If it does, there are multiple reasons why, all of which warrant a trip to your nearest Nissan service center for inspection. There's a good chance your AWD error light might be coming on because of a change in oil temperature. In this instance, you can pull over to let your Rogue engine rest until the light turns off — even if the light does turn off, though, it's still a good idea to have your vehicle checked out.
Experience Intelligent AWD at Ryan Nissan
Looking to upgrade to a new compact SUV that offers more confident performance during rainy, snowy, or muddy conditions in Williston or beyond? The Nissan Rogue with AWD can offer you just the capability you require! Come experience your favorite Nissan Rogue configuration, like the popular Nissan Nissan Rogue SV AWD today at Ryan Nissan.
More From Ryan Nissan
Spacious, safe, dependable, and feature-packed, the new 2020 Nissan Altima is getting noticed not just by Minot drivers, but also by reviewers everywhere! From Car and Driver to Kelley Blue Book, the 2020 Nissan Altima reviews are in, and they're most definitely worth reading. Ready to hear what experts love about the new Altima midsize…

Looking for a new SUV near Minot that fits in the whole family and all your friends, too? The 2020 Nissan Armada eight-passenger SUV boasts one of the most spacious interiors of any new SUV available in Minot or beyond. What's more, not only does the Armada offer the quantity of space you require to…

All-wheel drive is one of those features that Minot drivers demand due to its increased traction and handling over rough roads and low-traction weather-induced conditions. So it's natural you'd be wondering if the Rogue provides an AWD version. Luckily for you, the answer is a resounding "yes"! The new Nissan Rogue offers all-wheel drive at…