A Closer Look at Why the Nissan Altima Is an Icon In the Industry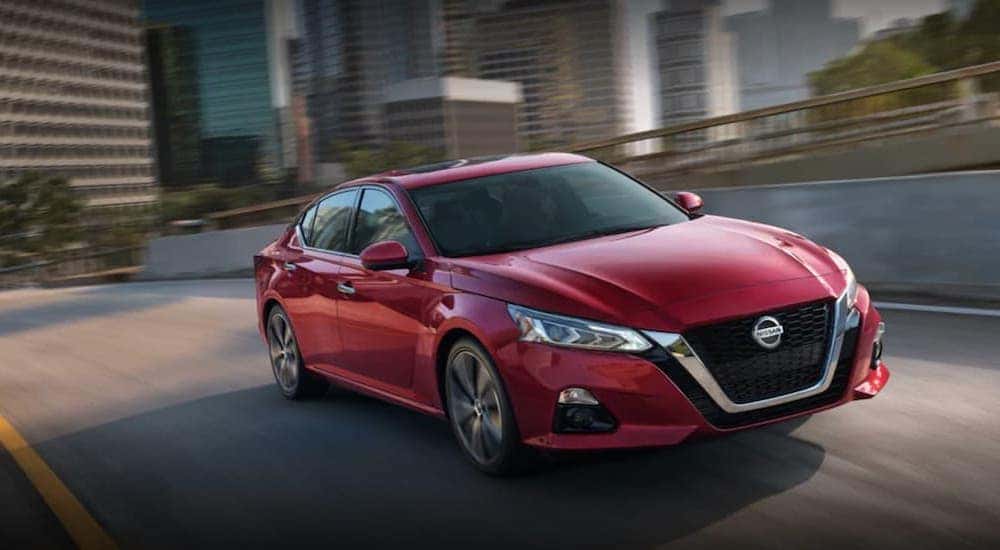 Take a look around you on any roadway, and you'll notice, right away, that SUVs and trucks are prominent on the streets. The reasons for this remain the same year after year: these options are bigger and better equipped to handle more people and gear. They are also more capable of completing more challenging tasks and traveling anywhere without issue. However, among the throngs of options out there lies an exclusive list of sedans that have stood the test of time, continuing to evolve and gain even more popularity in a world ruled by large transporters.
If you're one of the many who prefer a sedan over a heavy-duty hauler and are looking to buy used, you may be wondering where to shop for your next car, and as your top used Nissan dealership, Ryan Nissan is a good place to start. There's perhaps no other midsize sedan on the market right now that has the celebrated history that the Altima has, and if you're considering making an Altima part of your family of vehicles, you'll want to know more about Altima history and how it got to be a world-renowned vehicle.
Altima History
Making its debut for the 1993 model year, the Stanza Altima, was considered a step up from the Nissan Sentra, offering drivers more space and style to accommodate their travel needs. Nissan later dropped Stanza from the name, opting for simplicity in this crowd favorite. As its first few years passed, the Altima quickly gained recognition for its unique abilities and stand-out personality. When its second generation emerged in the late-90s, the Altima began to really set itself apart from its competitors. From a revitalized stereo system to a more powerful engine, the Altima allowed drivers to enjoy more comfort, performance, and style in their ride, further enhancing the appeal of this Nissan staple with drivers everywhere.
The new millennium saw big changes to the Altima's overall design, with more contemporary styling inside and out. It also boasted favorable power and energy during the journey, which is what continues to set this sedan apart from the rest to this day. Becoming more athletic and agile on the road as the years went on, the Altima captured the attention of a wide array of drivers with its exceptional handling and control. It was no surprise that the Altima led the pack, even when SUVs were beginning to grow in popularity. This athletic appeal made its way into future Altima generations by way of a coupe body style available, showcasing a sporty roofline, sleek curves, dual exhaust outlets, and more engaging elements.
More tech features, enhanced engine performance, and modern styling continued to edge into this Nissan staple. With the emergence of its current sixth generation, you can expect the Altima to turn heads wherever it travels. Redesigned in 2019, the Altima showcases one of the best powertrains in its class, five trim levels to choose from, and capabilities not found in its rivals. If you're wondering what else sets this Nissan favorite apart, rest assured this crowd-pleaser has a few surprises hidden beneath its chiseled fenders.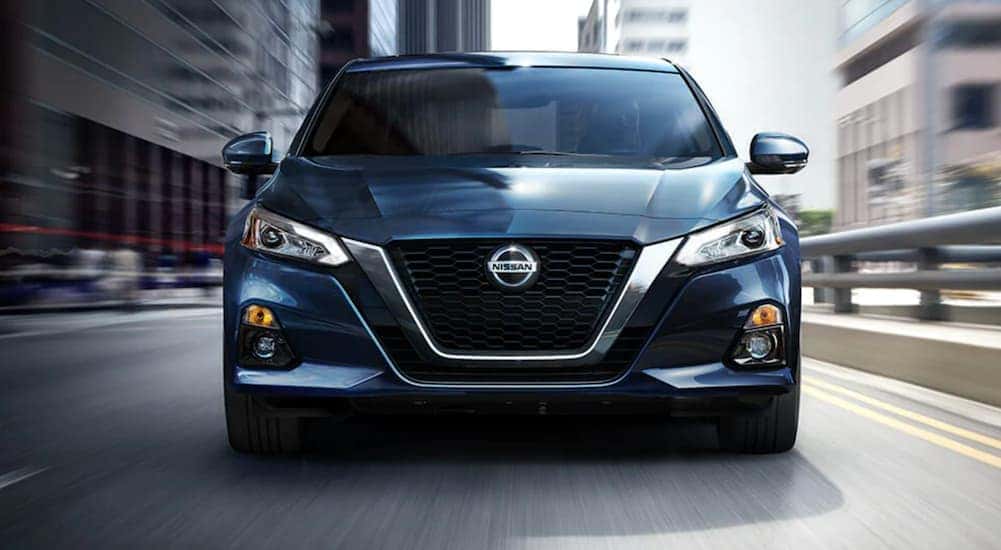 Altima Fun Facts
Approaching three decades in the industry, the Nissan Altima boasts quite a list of accomplishments and firsts. It was the first Nissan model to feature ultra-plush Zero Gravity seating, which allows for the most relaxed drive possible. Cushioning you from all the bumps on the road, Zero Gravity seats are designed to maximize comfort during any journey. The Altima is also one of the only sedans in its class to offer exceptional all-wheel drive capabilities through Nissan's Intelligent All-Wheel Drive System, which constantly adjusts to changing road conditions to make for the most controlled drive possible.
The Altima also features the world's first VC-Turbo engine, which performs differently from other traditional engines. Instead of operating at a fixed compression ratio, the VC-Turbo adapts to changes in your drive, producing a lower compression ratio when you hit the gas pedal for more power and a higher ratio when you're drifting down the open highway for heightened efficiency. Pair this engine with the highly regarded Xtronic CVT, which features a wide gear ratio, and you'll get to take advantage of seamless shifting and unmatched efficiency. It took the Nissan team over two decades to perfect this kind of technology and knowing that the Altima showcases this makes this midsize sedan even more alluring.
The Altima is no stranger to innovation either, as it was one of the first sedans to offer a Head-Up Display, which provides important details right on the windshield. From speed limit to navigation, incoming calls, safety cues, and more, you can rely on your Head-Up Display to keep you focused on the road ahead. Today, you can expect to find even more top tech inside new Nissan Altima models, including ProPILOT Assist, which acts like an assistant on the highway, maintaining a safe distance from the vehicles around you and maneuvering you through the curves of the road with ease. The Altima is one of the few sedans to feature this type of groundbreaking technology.
Best Altima Models
Buying used means that you can take advantage of a host of features that you may not be able to afford in brand-new options. With the excellent features and capabilities found in the Altima, just about any year is going to give you a thrill. We recommend, however, sticking to more recent model years, as you're able to enjoy many of the features we mentioned above, as well as its outstanding engine and engaging transmission. Choosing an Altima that's just a couple of years old will include loads of convenient tech and driving assistance features to make your ride better. On the flip side, if you'd rather own a sportier Altima, choosing from its last generation or older may be perfect for your needs, making buying used appealing to more shoppers as the years go on.
Who's Driving an Altima?
So, why is the Altima sedan so popular on the roads, despite being crowded by a vast number of SUVs and trucks? The key reason is that the Altima continuously sets itself apart from its competitors, offering a thrilling engine and efficient transmission, which appeals to commuters looking for a fuel-efficient companion on their everyday journey to work. Its spacious and well-appointed cabin, vast cargo area, and configurable seating make it a beloved family traveler. All-wheel drive capabilities appeal to families hauling around precious cargo, especially as they attempt to navigate inclement weather and those seeking to venture off the usual path. As you can see, the Nissan Altima appeals to everybody, which is why it's such a spectacular option in the Nissan lineup, continuing to excel in the industry even as competitors fall by the wayside.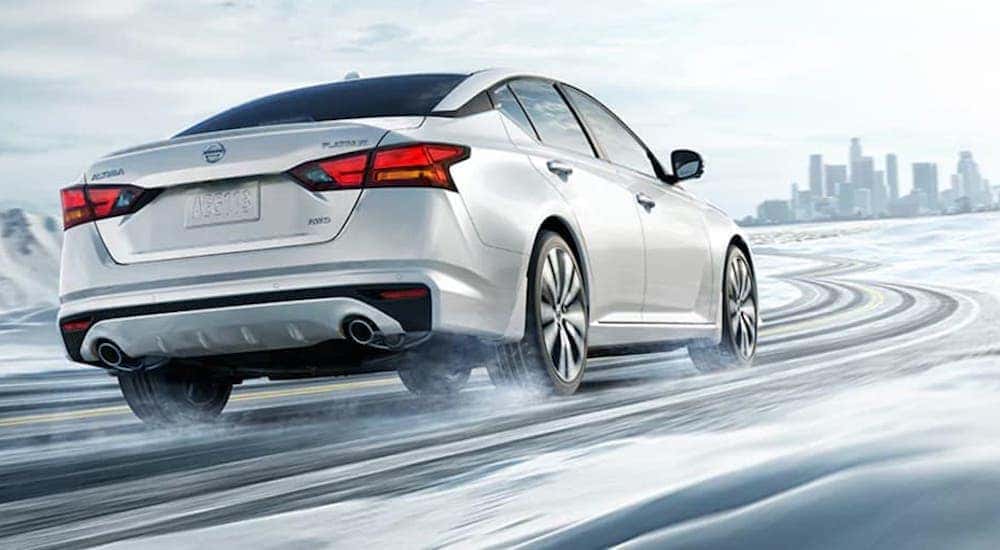 The Altima Experience
Power, control, comfort, and innovation. These are just a few words that can be used to describe the Nissan Altima and the impact it has made on the automotive industry. Here at Ryan Nissan, we understand how important it is to get behind the wheel of a car that can charge ahead with confidence and excitement, as well as showcase favorable features, designed to heighten the appeal of any ride. That's why the Altima has been a favorite of ours for decades, and if you're shopping for a used sedan, we can guarantee that you'll be beyond impressed with the options in the Altima arsenal.